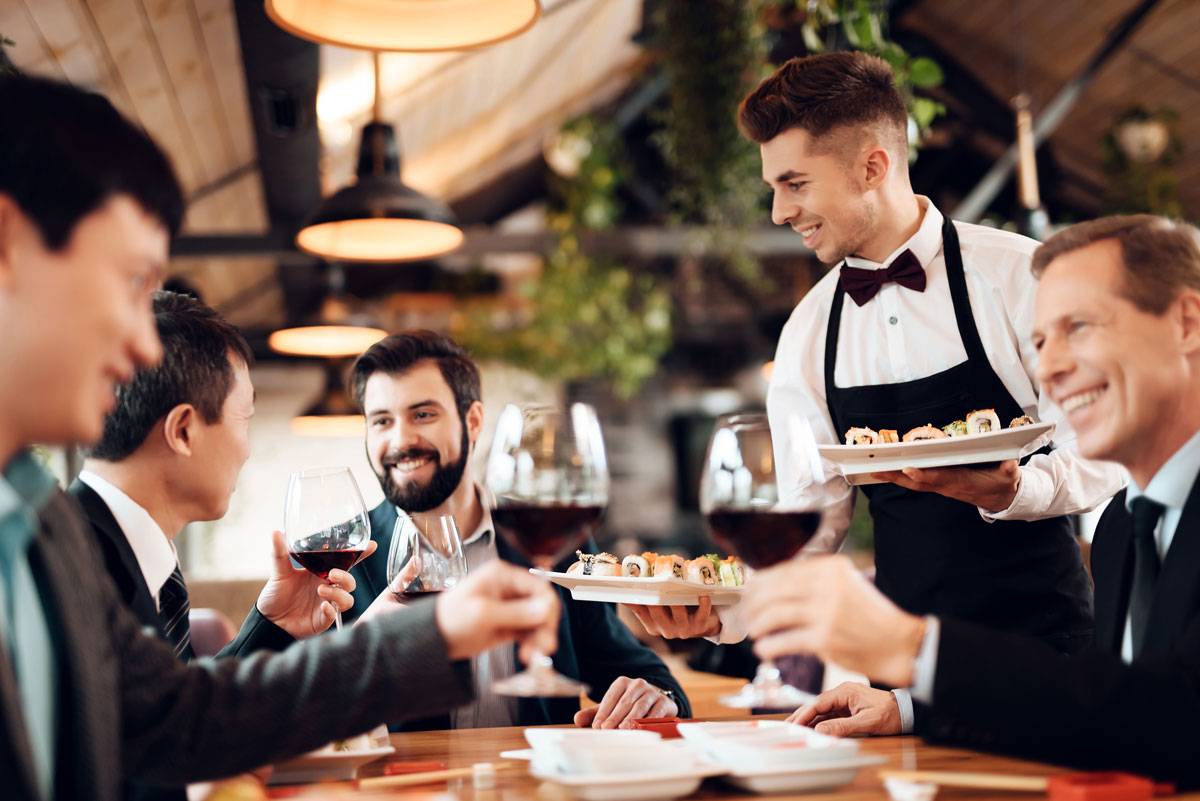 Restaurant Hub
Our booking partners offer a little extra muscle
Tripadvisor and Restaurant Hub
Restaurant Hub has now teamed up with Tripadvisor so when you sign up for a Tripadvisor premium account or become an Ad's subscriber using Restaurant Hubs sign up form you can claim $50 free credit on your 1st months subscription for new Ads subscribers or a 10% discount on premium subscription. With Restaurant Hubs integration on your Tripadvisor page your diners can now check reviews and book a table without having to leave the webpage.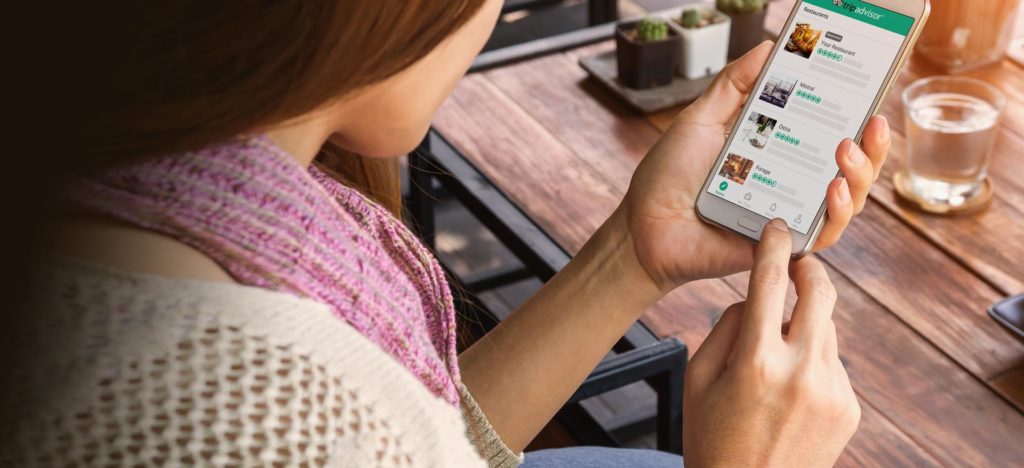 Restaurant Hub is a direct partnership with New Zealand's leading dining associations (the Restaurant Association of New Zealand and the Hospitality Association of New Zealand). We're proud to be a part of the Kiwi hospo scene, and we're incredibly happy to have RANZ and HNZ onboard – every time you use Restaurant Hub you can be sure you're helping to build a better dining experience for thousands of Kiwis right across the country.
Restaurant Hub +

TripAdvisor Ads
$50 free credit on 1st months subscription for new Ad subscribers
TRIP ADVISOR ADS FOR YOU:
• Preferred Placements
When diners search in your area, TripAdvisor Ads capture their attention by featuring your restaurant in key locations — including the first slot in your category
• Traffic
Every click on a TripAdvisor Ad is highly qualified — a browser who's ready to be converted into a customer on your TripAdvisor listing
• No Risk
Pay only for the clicks you get — there's no commitment, no hidden fees, and you can cancel any time. TripAdvisor Ads are easy to use and setup in minutes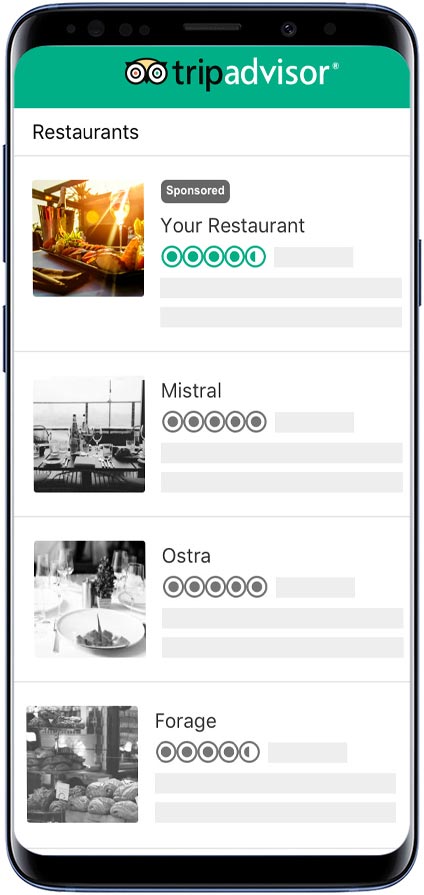 Restaurant Hub +

TripAdvisor Ads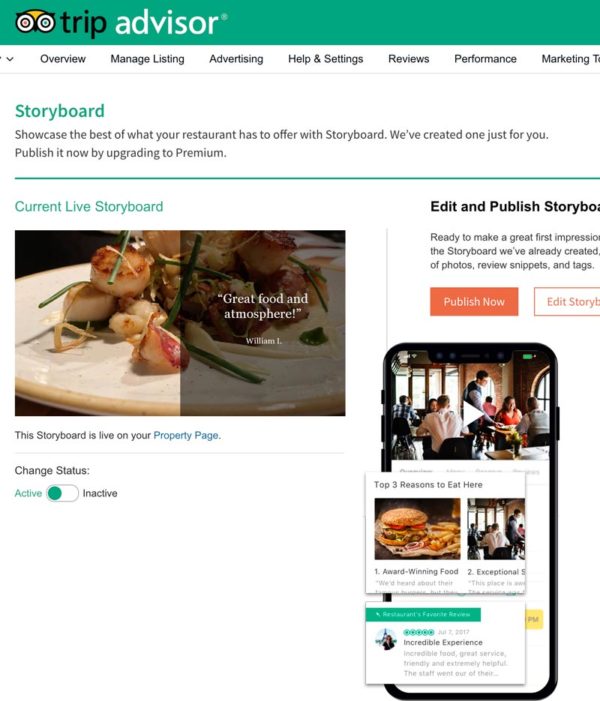 10% discount when you sign up to Premium listings with TripAdvisor via Restaurant Hub
TRIPADVISOR PREMIUM OFFERS YOU
• STORYBOARD
Showcase Your 'Best of' Photos & Reviews
Diners shop with their eyes — capture their attention with a Storyboard
A dynamic visual presentation blending together photos and reviews at the top of your TripAdvisor page
Easy to use — create a customized Storyboard in just minutes
• TOP 3 REASONS TO EAT HERE
Tell the World Why Diners Love You
Share your Top 3 Reasons to Eat Here
Appears as a new section above your reviews
You choose the reasons — and entice potential customers with what makes your restaurant special
• FAVOURITE REVIEWS
Influence the Decisions of Potential Customers
Customers make decisions fast — make sure they see your Favorite Review
Spotlight a great experience by another diner and pin it as the second review that appears on your listing
Only Restaurant Hub can offer you these great discounts, fill out the form below to qualify for these amazing offers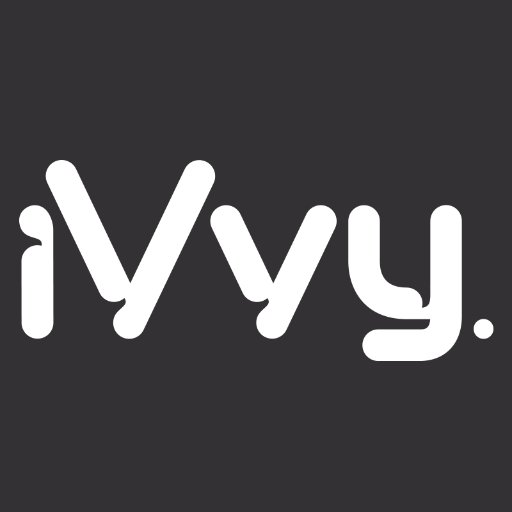 We are iVvy – The Future of Meetings & Events
In 2009 we set about challenging traditional thought around the Meetings, Incentives, Conventions & Events industry by tasking ourselves to develop an enterprise software that would enable the connection of the entire industry, thus creating the world's first Global Distribution System for meeting rooms, event spaces, group accommodation and unique venues.
From humble beginnings on Australia's Gold Coast, iVvy has since evolved to develop two enterprise applications – software that caters to both Event Organisers and Venue Operators – as well as its globally recognised Marketplace, bringing every aspect of the traditionally fragmented Events industry together.
Because we know that successful events are about people, we're focused on ensuring a seamless end-end experience for everyone involved in the event booking and management process – from suppliers and venues, to customers.
We pride ourselves on offering the world's only fully integrated platform to help manage, search, compare, book and pay for your events in real time, from anywhere, on any device.
At iVvy, everything's here.